Spanish Speaking Auto Defect Lawsuit Attorney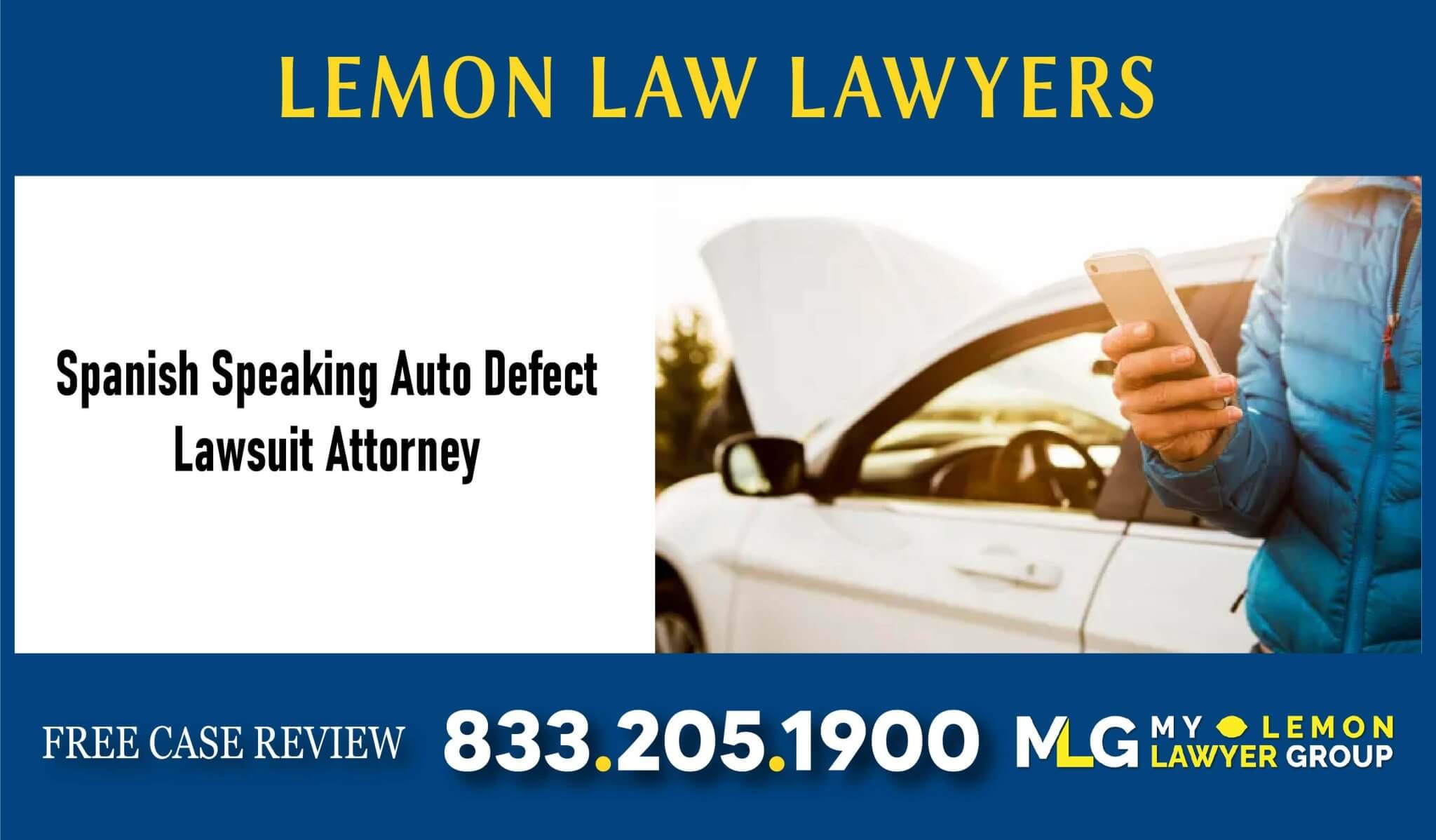 Did you purchase or lease a car, only to find that there's a serious problem that can't be repaired, even though you've taken it back to the dealership multiple times? It sounds like you may have bought a lemon, which is a term used to describe a warranty-covered vehicle with one or more issues that affect its value, safety, or utility. This is a very frustrating experience for anyone to deal with, but fortunately, you may be entitled to compensation under the California lemon law.
If you need legal advice in Spanish as the owner of a defective vehicle, My Lemon Lawyer is here for you. We know how confusing it can be to navigate through the legal system when English is not your first language. A Spanish speaking car / auto / truck defect attorney can educate you on your legal rights and help you obtain justice from the manufacturer. Our lawyers have successfully recovered millions of dollars in lemon payments for consumers just like you, and we are more than ready for the challenge of taking on your case.
To speak with a bilingual attorney that's fluent in Spanish, contact us right away to schedule a free case evaluation.
Am I Covered under the State's Lemon Law?
There are several requirements you will need to meet in order to seek protection under California's lemon law. The basic requirements are as follows:
You bought or leased your car from an authorized dealership
You have an active warranty, which covers the defect that compromises your car's usability, safety, or value.
The manufacturer / dealership was given a reasonable number of attempts to fix the problem.
Please don't try to fix the car yourself or take it to a repair center that's not authorized by the manufacturer. Ideally, you should take it back to the dealership as soon as you notice a problem, so that the defect is documented while your warranty is still active. If you don't take these steps, you may lose the right to demand a refund or replacement vehicle from the manufacturer, even if it's clear that your car is a lemon.
Another important issue is the number of repair attempts that the dealership has to fix the issues with your vehicle. Generally, you should give the repair center at least 4 attempts to resolve the problem before you proceed with a lemon complaint. On the other hand, if the problem is a serious safety issue, like brake failure or a fuel system defect, the manufacturer must resolve the problem in 1 or 2 attempts. You can also file a lemon claim if your car has been in the repair shop for over 30 days (does not need to be consecutive) for repair issues that are covered by your warranty.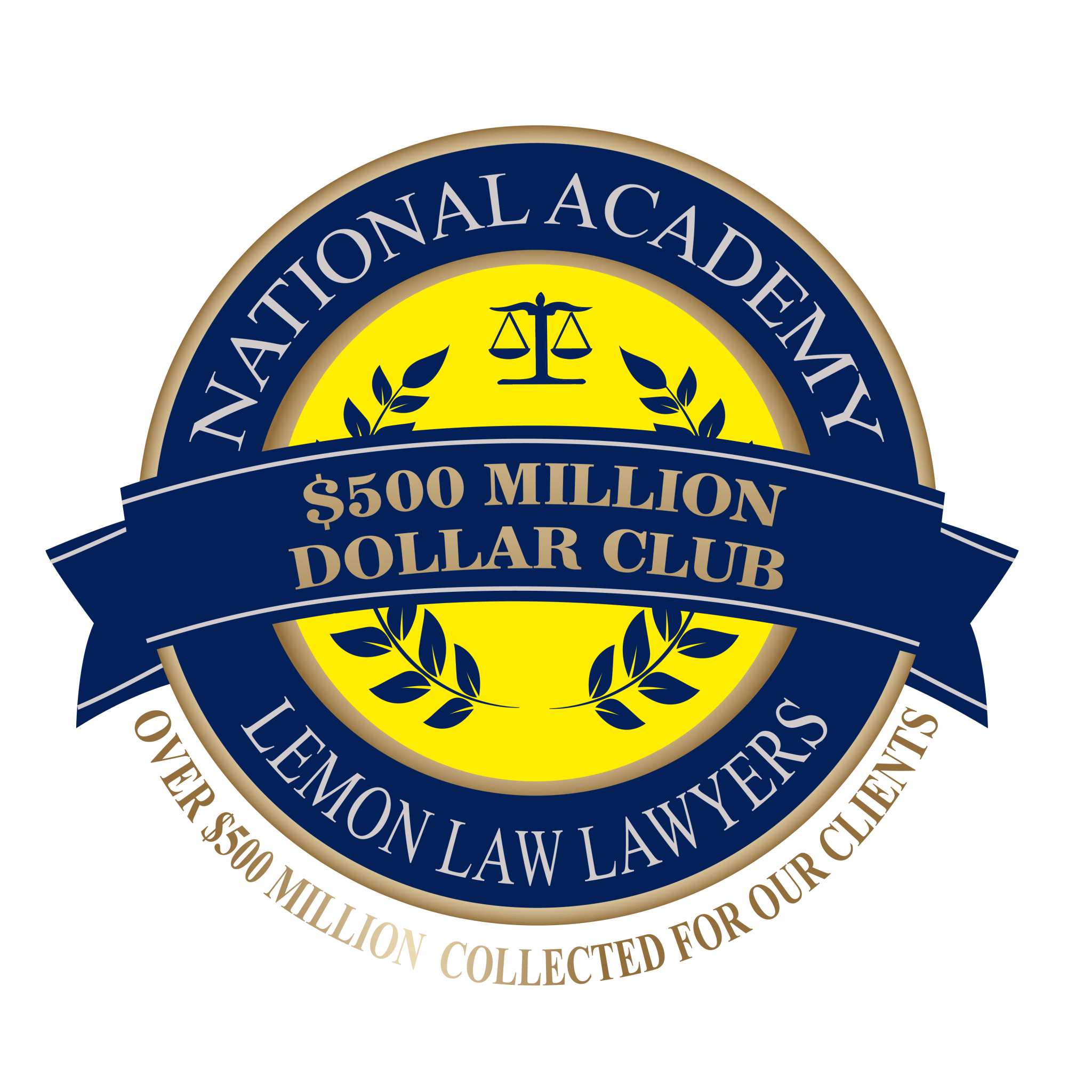 Help from a Spanish Speaking Lemon Law Attorney
Succeeding in a legal case is difficult when you are not fluent in English. Many Spanish speaking claimants try to research the laws on their own with help from family and friends, or by using translation tools. Unfortunately, this can cause mistakes that lead to costly delays, or even worse, a dismissal of your claim by the court. However, you can avoid this fate by contacting our law firm and meeting with a Spanish speaking lemon law lawyer.
If you are in need of strong and aggressive representation in a lawsuit for auto defect cases, look no further than My Lemon Lawyer. We have bilingual attorneys who can answer your questions in Spanish to ensure that you are aware of your rights and legal options. Then, we will take immediate action on a lemon complaint and fight tirelessly for the compensation you deserve.
By the way, cars and trucks are not the only vehicles that are covered under the California lemon law. Owners of warranty-backed ATVs, motorhomes, RVs, boats, motorcycles, and commercial vans/ trucks weighing less than 10,000 pounds can also seek protection if they end up with a defective vehicle. For more information on how to file a lemon claim in California, don't hesitate to give us a call.
Compensation from a Lemon Lawsuit
At this point, you may be wondering, "What can I receive if I win in a lemon lawsuit against the manufacturer?" There are several forms of damages you may be eligible to receive, including a refund of what you paid for the car or a replacement vehicle that is "substantially" identical to your original vehicle. The manufacturer is allowed to deduct a mileage offset to account for the approximate miles you put on the car before the discovery of the defect. Sometimes, manufacturers try to cheat the consumer with an overly high mileage deduction, but you won't have to worry about this if you are represented by one of our attorneys.
You can also demand out of pocket expenses that you were forced to pay due to the on-going issues with your car. Towing services, rental car payments, Uber or Lyft fees – you can be reimbursed for all these costs from a successful lemon claim. If you got into an accident because of your car's defect, you may have grounds to sue the manufacturer for medical expenses, pain and suffering, lost wages, and other forms of personal injury compensation.
What is the Average Value of a California Lemon Case?
We hesitate to quote an average value for these cases, due to the fact that each claim is based on the victim's personal circumstances. Factors like the purchase or lease price of the vehicle, your out of pocket costs, the manufacturer's level of negligence – these are just some of the factors that dictate what your case may be settled for. However, if we had to take an educated guess, the majority of lemon lawsuits are settled for around $15,000 to over $350,000.
We know this is a wide range, but as we've mentioned, it all depends on the losses that were suffered by the claimant. In addition, some of our clients received additional funds, known as a civil penalty payment. This is an extra sum of money that's awarded by the court when it's proven that the auto manufacturer willfully violated the state's lemon law. In these situations, the consumer may be awarded double the amount of their actual damages. For example, if your settlement from a lemon case is $30,000, you can end up with an additional $60,000 if it's proven that the manufacturer's "failure to comply was willful."
As you can see, there's a lot to think about when it comes to what a lemon lawsuit is worth. A lemon lawyer is here to guide you through the entire process in Spanish, so don't worry if you're confused by any of this information. Please give us a call and schedule a consultation at your earliest convenience.
Lemon Lawsuit Statute of Limitations
Statute of limitations refers to the amount of time in which a lawsuit has to be filed. To seek compensation through a California lemon complaint, you must file your lawsuit within 4 years. The problem, however, is deciding when the statute of limitations begins. For some lemon owners, the clock starts ticking from the date that they discover a significant defect with their vehicle. But in other cases, the SOL can start from the latest repair attempt before the consumer was allowed to proceed with a lemon case. As there are various considerations that can affect your filing deadline for a lemon claim, don't wait to seek legal advice from an experienced Spanish speaking lemon attorney.

How long does it take to get Paid on these Cases?
Settling your case in a timely manner is our main priority, as we know how stressful it can be to wait on a payment that you desperately need. The process can be as fast as 30 days, though it's more likely that it will take 3 to 6 months to negotiate a favorable settlement. Inevitably, some cases will take quite a bit longer, due to many complications that can arise throughout the legal process. This is particularly true with lawsuits involving accidents, where the consumer has ended up with serious physical / mental injuries. These claims generally take over a year to resolve, depending on the necessary legal actions.
Schedule a Free Second Opinion
Our Spanish speaking lemon lawyers offer free second opinions if you have questions about an active lemon law claim. If you need to confirm that your case is on the right path, or you are thinking about switching your lawyer, we can assist you during a private meeting at our office. After reviewing your case, we will make recommendations based on our many years of experience with the state's lemon laws. Whether or not you act on our advice is completely up to you, and the consultation is free no matter what you decide. Contact us today to schedule a free second opinion.
Take Advantage of the Zero Fee Guarantee
A language barrier should not get in the way of obtaining the funds you are entitled to. Unfortunately, that's precisely what happens to many Spanish-speaking consumers throughout California when they try to seek justice through a lemon complaint. You won't have to worry about that here at My Lemon Lawyer. If you're looking for a Los Angeles auto defect attorney that's fluent in Spanish, please take a moment to contact us.
If you're worried about paying for an attorney, we want to reassure you that consumers are not responsible for legal fees under the state's lemon law. We get paid directly by the manufacturer, so you won't pay upfront for any of our services. What happens in the event we don't win your case? That's when our Zero fee guarantee kicks in, meaning we eat the costs and you walk away without losing a single penny.
To take advantage of this offer and meet with a Spanish speaking lemon law attorney, call My Lemon Lawyer for a free case review.