My Insurance Company Is Not Paying for Repair to My Car – Is Delaying Repairs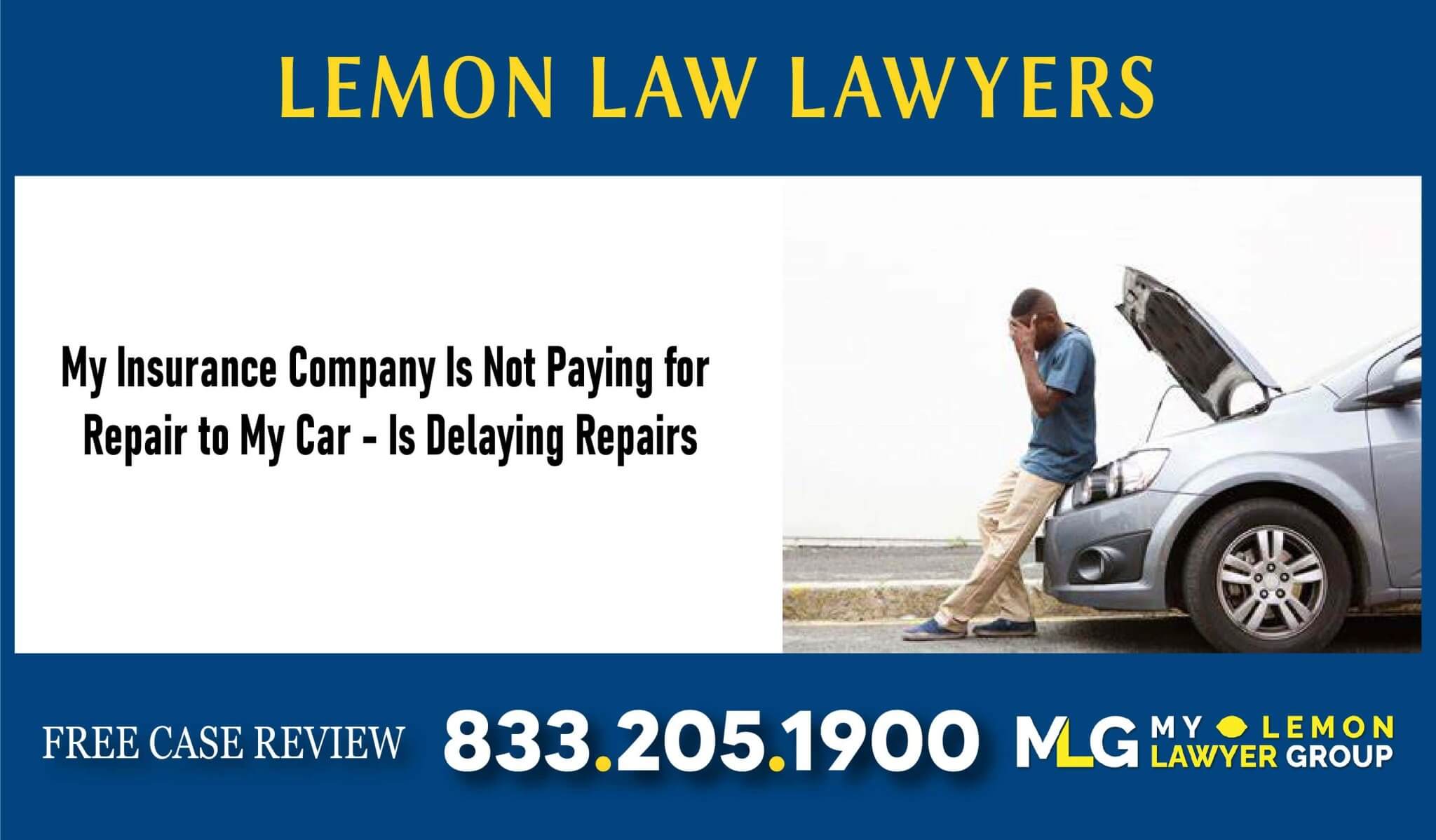 About Us
Our law firm has highly respected and seasoned attorneys, who are ready to help you with your claim against an insurance company that won't pay for your lemon car repairs. We are able to help you to recover the full amount of a settlement regarding your lemon car, to get you back to your regularly scheduled events and life as soon as possible. All that you have to do to start the process, is to call us now at the My Lemon Law Lawyer at 833.205.1900.
List of Top Insurance Carriers
The top insurance carriers are used to getting their way, when it comes to managing and handling insurance claims that go through their office. They are going to be less likely to listen as carefully to your concerns, and to treat you with an empathetic ear. Why do big insurance companies often give their insureds a hard time? Well, the answer is because these insurance companies are so big, everybody is just a number, not a real person to them.
You may have to deal with some of the larger insurance companies, such as the following:
State Farm Group
Berkshire Hathaway Insurance
Progressive Insurance Group
Allstate Insurance Group
Liberty Mutual Insurance Company
Travelers Group
USAA Group
Chubb INA Group
Nationwide Group
Farmers Insurance Group
American International Group (AIG)
American Family Insurance Group
Hartford Insurance Group
Fairfax Financial (USA) Group
Munich-American Holding Corp Cos
Auto-Owners Insurance Group
Tokio Marine US PC Group
W.R. Berkley Insurance Group
Erie Insurance Group
CAN Insurance Cos
If you have had a claim for a lemon car that has also had a car accident, then you may need to make a claim with your insurance company. Whether your insurance company is listed above or not, you can call us to discuss your claim for free, at the My Lemon Law Lawyer at 833.205.1900.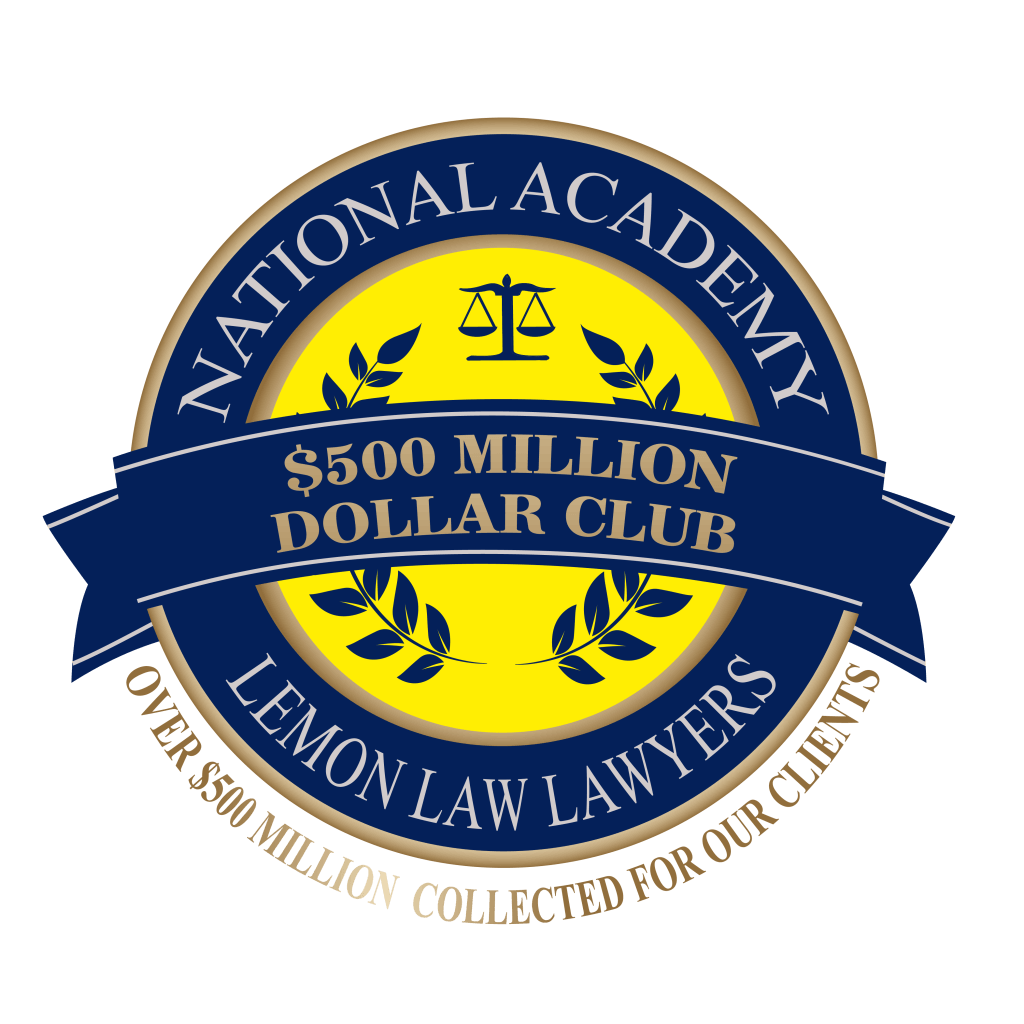 Top Insurance Carriers Often Don't Want to Pay for Car Repairs on Lemon Cars
In the event that you have a lemon vehicle, you should be able to go back to the authorized car dealership where you bought the car for repairs. Often it is the case that you will need to get the lemon vehicle repaired if there is a mandatory recall on the vehicle. When the manufacturers have a recall on a car because of a defect on the vehicle, you will need to take the car back to get the necessary repairs. You will always want to respect and take your car in for a recall repair, because those recalls are sent out for a reason.
The auto dealership is responsible for any repairs to your car that are a manufacturer's defect and are related to the safe driving of your vehicle. You would send the claim to the insurance company only if you have a car accident on top of your vehicle being a lemon car. For example, if you just have a lemon car, you would make a point to take the car back to the car dealership for the needed repairs to fix the lemon status of the vehicle. Without an accident, you would generally not call or make a claim to the insurance company for the issue of a lemon vehicle.
But if you are in a car accident with a lemon vehicle, then your insurance company will be involved with the claim. Once you have a car accident, the insurance company needs to pay for the car repairs that will be made to your vehicle, to make it safe to drive again.
If You Are in a Car Accident, You May Have Additional Insurance Claims on Your Lemon Vehicle with the Insurance Company
Insurance companies prefer to be in charge of the claim from beginning to end. That may also mean that they do not want to pay for repairs to a lemon vehicle. If you have had a car accident and your lemon vehicle is not "totaled" or a total loss, then you may be in the position to have your car repaired. The vehicle will need to be repaired by a reputable auto body shop, either at the car dealership or referred from the car dealership to make those repairs for you.
The insurance company may have decided for some reason that they do not want to pay for the repairs on your lemon car. If this happens to you, you will want to call us immediately at the law offices of My Lemon Law Lawyer at 833.205.1900. Once you call us, we can review your claim for you, and talk to the insurance company for you, ensuring that your claim is treated properly regarding your lemon vehicle and any necessary repairs it needs.
Common Defects That an Insurance Company Might Find on a Lemon Car
There are many commonalities with lemon cars that have defects. These defects can be on the convenience end, or can be a major safety issue for the drivers of these vehicles. You may have had some of these defects on your lemon car, including:
Differential problems on the engine
Electrical system problems
Leakage from the battery
Leakage from the engine
Fuel system leaking and defects
Suspension issues and defects
Shock absorbers leaking
Missing radius rods
Tires mismatched and defective
Visible tread damage and defects on tires
Cooling system defects
Infotainment system defects and failures
Disconnected and broken stabilizing bar
Structural parts on the vehicle broken or bending
Brake lights not working on circuits
Cracked welds on the frame and body of the vehicle
Broken block on the engine
High levels of exhaust and discharge
Damaged and leaking hoses on the motor
Rotors defective and too thin
Brakes drag vehicle one side or another
You may have experienced some of these defects or other defects associated with your lemon car. If this is the case, you can call us today to discuss your claim at the My Lemon Law Lawyer office at 833.205.1900.
Recent Victory from the Ford Motor Company to Consumers with Lemon Cars
Ford Motor Company has class action lawsuits, settlements and supply chain problems associated with the sales and service of their vehicles. The company has had defective water pumps as an issue with many of its vehicles, and had a Ford Super Duty truck defective roof that could collapse in the instant of a rollover crash in that vehicle.
The class action lawsuit from Georgia, resulted in an award that Ford has to pay out over $1.7 billion in punitive damages to the family of a married couple killed when their collapsed roof killed them in an accident with a 2002 F-250 Super Duty Truck.
Zero Fee Guarantee
You are eligible for a zero-fee guarantee, when you call us now at the My Lemon Law Lawyer at 833.205.1900. We will review your case and get you on the right track, with the next steps to a full recovery compensation package on your lemon car claim.
Contact Us / Free Case Evaluation
You can call us today to discuss your case for the insurance company not paying for your lemon car repairs. You just need to pick up the phone and call us at My Lemon Law Lawyer at 833.205.1900. We are ready to review your lawsuit, set up a winning strategy and let you know that you will receive a full recovery compensation package at the end of your settlement.
When you have a problem with your insurance company, it is easy to fix it when you call us for a free case evaluation today. You will get access to a knowledgeable lawyer with experience in California Lemon Laws, when you give us a call right now.